Greeting Cards, Note Cards, and Stationery
featuring the artwork of the kids you work with



---

Don't forget about our newest addition: GIFTS featuring the artwork of the kids you work with!


. . . "I must tell you this is the 4th year we have done a project like this and you and your company have been the easiest, most helpful and certainly the most cooperative!! If you ever need a reference, let me know. . . . Thanks for everything, Robb. You are truly great to work with."
-- Mary V., Highwood, IL, 2010

more comments



"Thank you for making this experience so easy! This is my first year as Fundraising Chair for the Parent's Association and, based on stories from past years, I can't thank you enough for making this experience so painless and quick! . . . . I have gotten rave reviews from several parents about the products!"
-- Tina L., Bridgewater, MA, 2008

more comments
---
What is a
KidsAreStars.com Fundraiser?
Very simple!
Our unique fundraisers will professionally publish completely customized Greeting Cards, Note Cards and Stationery featuring the artwork of the children you work with.
Spring Note Card Season!

We're begining work on the Spring Note Card Season!

Be in touch with us!
We look forward to hearing from you!
If you are looking for school fundraisers and new school fundraisers ideas, we're glad you've found us! From ages ranging from note card fundraisers for Head Start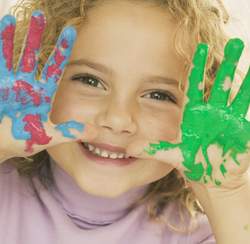 aged children to ideas for high school fundraisers, elementary school fundraisers, middle school fundraisers, or church fundraisers, private school fundraisers, Christian school fundraisers or non-profit fundraisers, taking the artwork of the children and young adults you work with produce unique fundraiser products that are both endearing and practical.
Art fundraisers are always successful school fundraisers and are of far more value than short-term and often overpriced fundraisers like candy fundraisers, cookie dough fundraisers, and catalog fundraisers. Kids art fundraisers featuring custom greeting cards with artwork produced by your school or group will certainly mean a great deal more to parents and family members than school magazine fundraisers or wrapping paper fundraisers!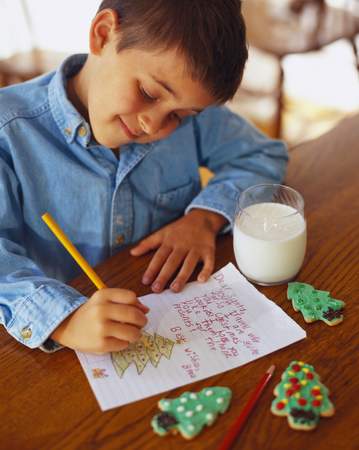 A school art fundraiser by KidsAreStars.com translates into a successful school fundraiser! Raising the funds you require is the goal of our partnership with you. We will custom-tailor your program to your needs. We're known for our flexibility and desire to help you reach success (please continue reading our fundraiser leader feedback below).
We offer a variety of fundraiser formats, from person-to-person sales to online sales. And it costs you virtually nothing to get started with us. Our most popular fundraiser format simply requires that we receive artwork from you! We'll then send you sales materials that includes a copy of the greeting card or note card as it will appear. And we'll even set up your own online ordering webpage... all at no charge to you!
There's really nothing quite like a greeting card fundraiser from KidsAreStars.com.
Make your event a fun school fundraiser, and one that you'll want to repeat year after year!
Thank you for finding us. We hope to hear from you soon!
Features of KidsAreStars
Greeting Card & Note Card Fundraisers
That Set Us Apart from All the Rest!

۰ Offer multiple pieces of artwork from each child
That's right! This year we'll be able to provide the option of multiple pieces of artwork from each child in your group. Up to 4 illustrations can be provided by each child!

۰ Provide interior messages for all illustrations
It's great to be able to offer holiday greetings for each child's greeting card. You'll be able to individually construct interior card messages for each illustration!

۰ Sales cards can feature each child's multiple illustrations and interior messages
If your group decides to offer multiple illustrations in a box of cards, and you choose to conduct your sales campaign utilizing a sample Sales Card (an actual sample of the printed card, with sales information for your group inside), we'll print miniatures of each child's artwork inside, along with the interior card messages below each illustration. This way, those who purchase cards to support your fundraiser will be able to see exactly what they will be receiving.

۰ We'll feature each child's illustrations on your online order page
Your online order page, which we provide at no additional charge to generate additional sales and funds for your group, always has "mini-galleries" of each group or class' artwork. If you choose to submit multiple pieces of artwork from each child, we'll display a thumbnail grouping of artwork from each child online on your own ordering page!

۰ Keep your fundraiser going year round!
We now offer set-up of online ordering pages to accommodate year round purchases! Parents will be able to continue submitting artwork anytime, during any season, long after your official fundraiser campaign ends! Parents will be able to own greeting cards featuring their child's artwork anytime they wish... and your group will continue generating income from every sale! All you need do is send parents to your own KidsAreStars.com order page, where they can submit artwork to us (via email or postal mail), and we'll handle the rest!
We encourage you to be in touch with us regarding your
fundraiser ideas and questions.

We look forward to working with you!

Send us an email with your questions.
---
"I am writing you because there was such a positive response to our greeting card fundraiser last year that we are excited to begin planning another one for this year. The families . . . loved the final product and the kids were even more excited to see the their creative talents come to life in the form of greeting cards." -- Wylie C., Sterling, MA, 2011
more comments
. . . "We got our order today! We couldn't be more thrilled. . . . Thank you for an incredible job. You have just been a joy to work with...so efficient and quick. I can't wait to work with you again next year. . . . Please pass on my gratitude. . . . [They] did an excellent job." -- Rebekah T., Palm Desert, CA, 2009 more comments
. . . The Christmas cards have arrived! They look beautiful. . . . Thanks again for a great fundraiser. You and your business make it so easy and painless. A true pleasure to work with. I will be in touch next year for our Christmas card tradition. Best wishes." -- Rebekah T., Palm Desert, CA, 2010 more comments
---
These Greeting Cards and Stationery become treasures for years to come! Parents, relatives, friends and acquaintances order these extraordinarily special and irresistible Greeting Cards and Stationery that only the special talents of children
can create.
And that's how we'll help you and your group meet your funding goals!  If you are a public or private school teacher, a Sunday School teacher, a coach of children's sports, a sponsor of a children's activity, or you work with children and you are constantly challenged by the need of funding, we have a fundraiser to support you in reaching your financial needs. Even if you are a single individual... a child or a parent... who is moved by your compassion and desire to support a cause or organization accomplishing great good, we have a plan and a program that will allow you to make it happen!
The joy these cards and stationery will bring to the families and friends of your kids, along with the substantial revenue you'll generate for your school, organization or cause, will make this a fundraiser to remember.
Just imagine the parents' response when they realize they have an opportunity to send Greeting Cards designed by their own child and their child's class or group.
We're excited that you've found us, and we encourage you to read all about our special fundraiser system on this website. Please feel free to contact us if you have any questions.
---
. . . "I must say everybody is VERY happy with your work and ethics. People ask me all the time where did I find you? :-) The full order arrived today. Everybody was sooo excited! Thank you very much for everything once again. It was really a pleasure. You made this fundraiser very smooth going and successful. We are already talking about next year!" -- Katarina M., Geneva, IL, 2010 more comments
---
See Why We've Been Called...
"The Funnest Fundraisers Ever!"
We offer several fundraiser methods.
Try one method or several.
We know that one or more of these methods will be the IDEAL fundraiser for your needs.
---
"Thanks so much for the wonderful job on our cards. I've heard nothing but positive responses from those who ordered. . . . I really appreciate everything that Kids Are Stars has done to assist in this fundraiser. . . . Thanks again for all of your hard work." -- Beverly B., Jonesboro, GA, 2009 more comments
"We received the shipment yesterday. Everyone was very pleased with the quality of the note cards. Thanks again! There were rave reviews". . . -- Sherri B., Lansdale, PA, 2008 more comments
---
Here's why we're different:

• Up to 40% to 50% Commission to Your Group (depending on the Fundraiser Method you choose.)

• 4 Simple Custom-Tailored Fundraising Methods to Choose From

• A Child's Artwork Captured for a Lifetime of Memories!

• Complete KidsAreStars.com Staff Support
---
"We received the cards and they look great! Everyone loves them!" -- Marisa T., Cuyahoga Falls, OH, 2008 more comments
". . . The cards were received and I know parents will be delighted. I have shown my daughter's [cards] to several here at my work and they think they are beautiful. Thank you so much for working with us. You were very prompt with an answer every time I had a question. I will continue to advertise down here for you!". . . . -- Missy E., Lula, GA, 2009 more comments
---
Ready to find out more?
... to Review Products and Pricing
... to Request More Information
... to Review a Fundraiser Format suited to your needs
... to View and Print Out the Fundraising Guidelines
... to View and Print Out a Fundraiser Presentation Letter
And we'll look forward to working with you to assist you in another successful fundraiser!
---